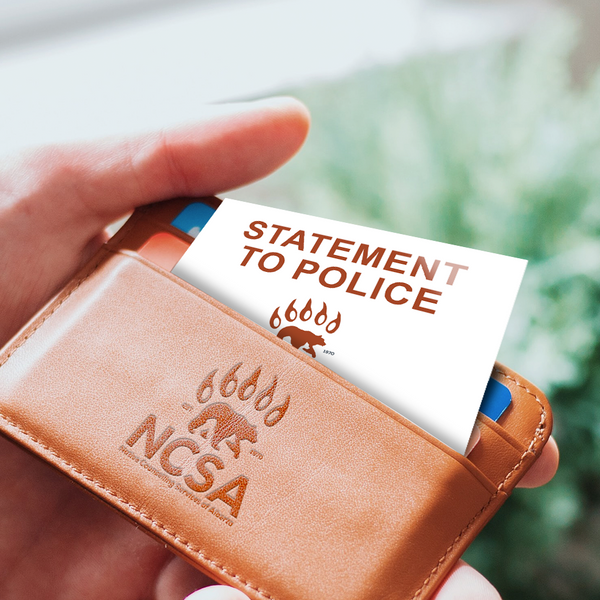 You can download a digital copy of the Statement to Police Wallet Card or order a physical copy in the mail. All mailed copies of the wallet card come in packs of 25 cards. All publications and videos are free of charge. Videos come loaded on a USB card. Shipping costs are not included and must be paid at checkout. If you are experiencing financial barriers to pay for shipping please contact: bearpawlegal@ncsa.ca.
Know your rights with the police! Use this wallet card during interactions with the police to assert your rights and be safe. The Statement to Police includes a statement you can read directly to an officer as well as a list of your rights if stopped. Each card has NCSA's contact information according to the region (Central - Edmonton, South - Calgary, North East - St. Paul and North West - Grande Prairie), if you need support following an interaction with police.
Downloads
* This card is accurate in terms of individual rights and law. However, it is not a substitute for personal legal advice as circumstances may vary. Consult a lawyer for legal advice on your personal circumstance.
* The Statement to Police card is an NCSA publication not funded by the Alberta Law Foundation.

Resource type: Wallet Card
Wallet cards are in packages of 25